We Exist To Power Your Business, Fuel Your Lifestyle, & Help Make Your Dreams Come True
Our vision is to move humanity forward by helping entrepreneurs achieve their divine potential and take life to higher dimensions
For Business Owners, CEO's, and Managers who want to grow their business, Magnetic Alliance developed a 1st Class Head Office which provides access to a suite of tailor-made services, specifically designed to help businesses grow. Unlike other firms who operate in industry 'silos' and produce outputs, Magnetic Alliance integrate services to help you reach ultimate outcomes & business goals. Over the last decade, Magnetic Alliance has added over $1.77 Billion of revenue for clients across 140+ different industries.
Create a 1st Class Head Office Machine
A machine that you can use to fill the gaps in your business. You may be great at marketing, but need help with finance, or great at finance, but need help with strategy. Whatever it is, our vision is to allow you plug into our system and achieve your growth and business improvement goals.
We can provide a parenting advantage that corporations have access to which are not accessible to privately owned businesses.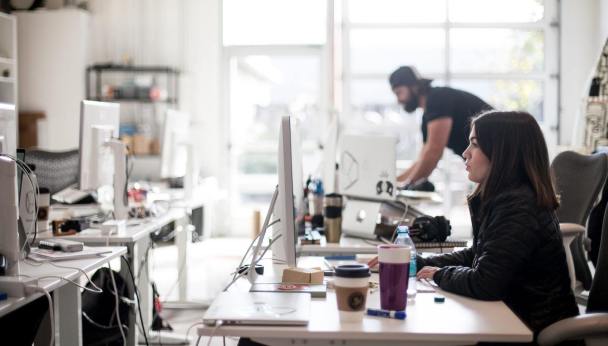 Act like your Right-Hand Team
We help you with the back end of the business so you can do what you do best and lead the way in your industry, profession, or trade. You can outsource certain functions of your business for us to help with so that you know it's handled by professionals who care about your business.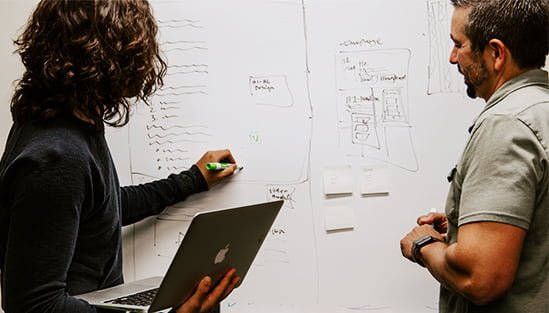 Help you connect the dots
Our advisors' expertise lies in being generalists. We understand business fundamentals which let us connect the dots across multiple functions of business to increase the odds of breakthrough success. We look at diverse industries, use insights from other businesses, deconstruct knowledge, and understand patterns to give you an edge. We have done this and added value without needing to be the industry expert but focus on helping you connect the dots in business.
We help create excellence in business so that you can live the lifestyle that you love
We provide business growth and improvement services to entrepreneurs who want to overcome challenges and risks commonly experienced by growing companies.
Our business exists to help people create better livelihoods so that they can follow their dreams and live life to its fullest. Whether you're a client, team member, or part of our community, this is the purpose that drives us each day. Because of our strong belief in the value of relationships, we work with business owners like you who are passionate about what you do with a 'client for life' attitude and provide holistic solutions to your problems.
Our vision is to create a 1st class head office that businesses can access to achieve triple digit growth and build a lifestyle they love. Because our business model is based on creating long term, sustainable growth – in order for us to win – you must win.
The right people are important for us because we are a 'family and friends' business, and we build lifelong relationships with our clients, team, and other business partners.
Our goal is to empower you to become the best version of yourself that you can be personally and professionally with inner self belief to help you conquer challenges and live life's journey with fun and fulfilment. We believe in walking the talk and have achieved triple digit growth each year on average since our business started in 2011. Our aim is to continue this every year in at least one area of our business whether it be revenue, profit, cash flow, return, or shareholder value.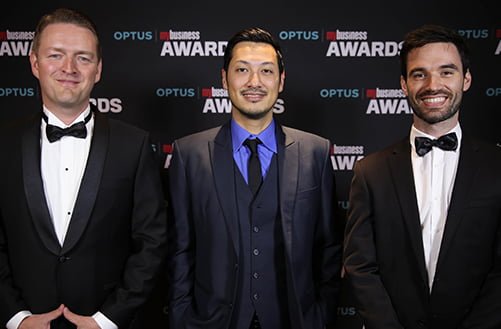 We exist to power your business, fuel your lifestyle & help make your dreams come true
Our vision is to move humanity forward by helping entrepreneurs achieve their ultimate potential and take life to higher dimensions
7 Reasons To Work With Magnetic Alliance
Magnetic Alliance was founded in November 2011 by Mark Lim and Jack Gleeson, who were once colleagues, but have become business partners and friends. Our foundations are based on living life to the fullest and loving what we do each day. We will continue this partnership with our clients and team and share the same passion for business with those who are part of Magnetic Alliance's journey.
As Chief Strategist and Business Advisor, Mark manifests his passion for business growth, while inspiring the team.
With decades of experience, Jack brings a wealth of wisdom and knowledge to the team.
Milestones & Achievements
Some of our key awards and highlights
Magnetic Alliance was founded in November 2011 by Mark Lim and Jack Gleeson!
2021 | Winner, 2021's Leading Experts in Business Growth Services


WINNER, 2021's Leading Experts in Business Growth Services, Australia, CEO Monthly, Business Elite Awards 2021
2020 | Winner, Australia's Top 100 Young Entrepreneurs
2020 | Winner, Australia's Leading Firm for Business Growth and Development
2019 | Winner, Australia's Leading Firm for Business Growth and Development
2019 | Winner, South Australia's Top 40 Leaders Under 40
2019 | Finalist, Australian Young Entrepreneur of the Year
2017 | Top 10 Australian Business Leaders of the Year
2017 | Top 10 Workplaces of the Year
2016 | Top 10 Australian Business Leaders of the Year
2016 | Top 10 Workplaces of the Year
2016 | Top 10 Customer Service Experience of the Year
2016 | #2 Fastest Growing Companies in South Australia
2006 | #1 CPA in Australia
2006 | Winner, American Express International Award
Click here to check out some of our photos