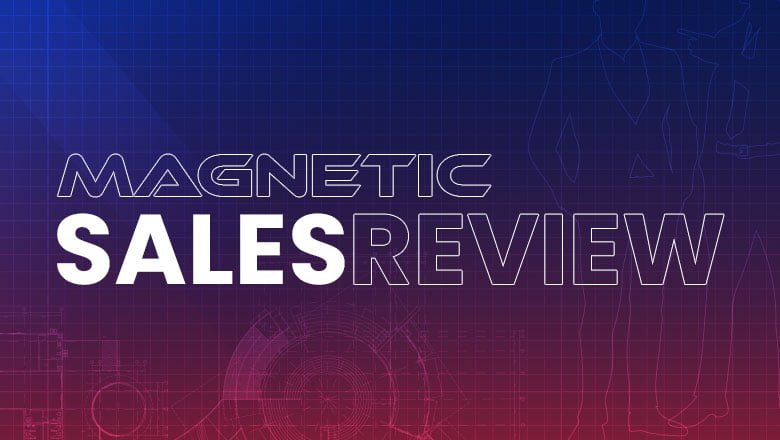 Discover your sales blind spots that make selling harder.
Our 100-point MAGNETIC SALES REVIEW is uniquely designed to help you identify each roadblock in sales and solve them systematically.
Without solid plans, infrastructure & systems, achieving your sales goals can be challenging. Since 2011, we have been creating and refining our sales infrastructure that has helped Magnetic Alliance go from a business idea on a napkin to helping business owners from 140+ industries grow revenue by over $1.77B and becoming a business doing $15M to $20M a year in sales, nearly doubling during 2021-2022 through the pandemic and set to grow even further. The MAGNETIC SALES REVIEW will review your business in line with the sales infrastructure needed to give your business a quantum leap in revenue growth.
Do you find growing your sales challenging? Have you ever hired a sales person who didn't work out? Even proven sellers from other organisations who come on board your company may not perform, not because they can't sell, but because you may have existing barriers that get in the way of sales people reaching their targets. The MAGNETIC SALES REVIEW is a 'rapid deep dive' review of your organisations sales blind spots and will help you check whether your business is ready to grow. We've done the hard work for over a decade, save yourself from re-inventing the wheel and fast track building your sales arm. With this powerhouse review, we can help you find the gaps in your sales and fix them systematically.
How will the MAGNETIC SALES REVIEW help you grow your sales?
It is specially designed to:
Uncover your sales obstacles and deal with each one before attempting to grow.
Save wasted time with trial and error only to find yourself in the same place 6, 12, or 18 months later.
Save money by making fewer mistakes.
Capture sales that you've been missing out on every month
Grow systematically, remove the guesswork and headaches by following a proven process that works.
What will you get from the MAGNETIC SALES REVIEW?
What are the benefits of doing the MAGNETIC SALES REVIEW for your business?
The MAGNETIC SALES REVIEW questionnaire will help you understand what to fix in your business without wasting time, money, and resources trying to figure things out by yourself. You can get clarity on your roadblocks to growth and align yourself better when selecting the right strategies.
The Deep Dive Analysis Session will help you unravel the connections and dependencies that make sales difficult.
The MAGNETIC SALES REVIEW report will provide you a simple guide that you can quickly access anytime so you can focus spending time on the priorities that will help improve your sales.
The Debrief & Action Plan session will help you with the strategies and priorities to work on to identify what is needed to grow and unlock sales.
The One-on-One Next Steps Consultation will let you ask questions and gain clarity about areas that need attention in your business. You will get expert advice and recommendations to address your pain points and break down the barriers that are blocking your business growth.
Why should you do the MAGNETIC SALES REVIEW with Magnetic Alliance?
The MAGNETIC SALES REVIEW is uniquely designed by Magnetic Alliance. We have created this unique sales infrastructure solution that's not available anywhere else. Let us help you identify every roadblock in sales, solve each one of them systematically and completely restore or uplift the sales growth trajectory of your business. We have won Australia's #1 Leading Firm for Business Growth for 3 consecutive years (2019, 2020, 2021), so you're in good hands. We aim to create long-term, sustainable growth for your business and build lifelong relationships with our clients and business partners.
Get access to our end-to-end ecosystem of unique services designed to help businesses grow.
Book a session with our Magnetic Sales Review here. 
Let's Transform Your Business!
Keep in touch for valuable tips on business growth!